Venturing into the wild places is refreshing.
The tumbling cliffs and crashing waves uplift the soul. The clean air clears your mind. And the rambling walks rejuvenate your body.
So, when you visit the Dingle Peninsula you can't but feel energised.
You'll see hidden away beaches, jagged mountains, and the town of Dingle, a place that know show to have a great time. What's more is that you may even get to see some of the famous dolphins that reside in the area.
Take trip to the wildest part of Ireland, and come home feeling refreshed with inspiring memories.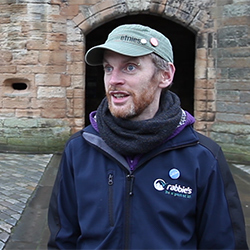 RABBIE'S TOUR GUIDE
Ally Palmer