Our team are each hand-picked for their pride and passion for our country. Our office team are passionate about delivering exceptional customer service, from the moment you first find us, we will guide you to make sure that you get the best tour for you. Our team who take you out on the road are chosen for their expertise, knowledge and ability to entertain, they will regale you with folklore, myths, history and legend. And we don't just leave this to chance - we are proud to have won many awards which are testament to how our people want to be a part of your experience. We do everything we can to ensure you get a great tour, led by a great guide, someone you know really cares about what they do and how they do it.

Rabbie's is an open, friendly, welcoming family of people. Our people like to "live life" and explore places that have stories to tell and people to tell them. Sharing our experiences with people the world over, we encourage them to do the same. We want everyone to know that when you travel with us, we make every effort and commitment to ensure that your time with us is the most enriching, enjoyable and memorable experience as possible.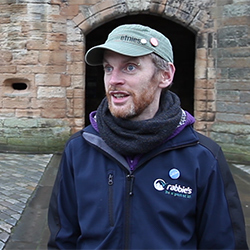 Ally Palmer

Ally's been working for Rabbie's for 10 years.
"I love to be at the front. Safe in the knowledge there's a team behind me giving me the support I need, allowing me the freedom to do my thing, my way. Outside of work, my dream is to tour round the world on my bike like Mark Beaumont."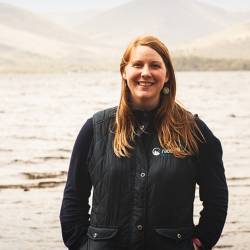 Franziska Droll
Franziska's been working for Rabbie's for over 3 years.

"The things I like most about my job are the changes of the seasons, the freedom of my own bus, the joy every new passenger brings to the tour and all the stories Scotland holds in every single corner."
Peter Falconer

Pete's been working for Rabbie's for 8 years.
"I have worked for Rabbies for a number of years, I look forward to every season. Being a driver guide is hugely rewarding. Having the opportunity to share our landscape, culture and history with people from around the world. Every day brings something new."